Antonio Meloto
Antonio Meloto has a Degree in Economics from Ateneo de Manila University, Philippines. He is the Founder and Chairman of Gawad Kalinga Community Development Foundation. Antonio is the recipient of the Ramon Magsaysay Award for Community Leadership (2006); Ernst & Young Philippines' Social Entrepreneur of the Year (2010); Schwab Foundation for Social Entrepreneurship (2010); and the Nikkei Asia Prize for Regional Growth (2011). His interests include social entrepreneurship and community development.
Visit their website

Contact via

Model

Non-profit Social Enterprise

Headquarters

Philippines

Areas of Impact

ASEAN
Gawad Kalinga (GK)
Gawad Kalinga tackles poverty by combining multiple solutions through its GK villages. With sponsorships from various sectors, GK works with impoverished communities to build homes, schools, clinics, community centres and businesses. Services include educational programmes for youth, formation programmes for GK village residents, trained community health workers and capacity building for solid waste management programmes. GK is multifaceted in its approach to poverty alleviation and development. It seeks to restore dignity by providing shelter and community infrastructure, and ensures that families have security of tenure in the areas in which GK builds. 
While building materials are provided through corporate donations, GK residents provide 'sweat equity' by helping construct their homes. Additionally, GK promotes environmentally friendly projects, such as solid waste management and partnership with environment advocacy groups and government agencies. Through its Child and Youth Development programme, GK provides school supplies, academic tutorials and mentorships, sports and creative workshops, and educational sponsorships. To combat hunger, it sets up family-based farms aided by training centres and agricultural technology transfer. 
In the area of health, there are 1,000 residents in over 384 GK villages trained to promote basic health concepts, first-aid, and disseminate donated supplies and medicines. GK's vision of a slum-free, squatter-free Philippines is matched by a campaign to end poverty for 5 million of the poorest families by 2024.
awardees
Our awardees
Krishnamurthy "Gopi" Gopalakrishnan
Founder and President, World Health Partners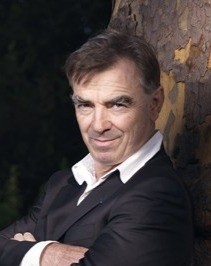 Thomas Granier
Founder and General Director, Association la Voûte Nubienne (AVN)
Bas van Abel
Founder and Member of the Board, Fairphone B.V