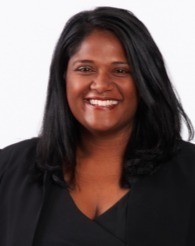 Anushka Ratnayake
Anushka is the Founder and Executive Director of myAgro. She has worked in rural Africa since mid-2008, helping to increase market access for small-scale farmers. Prior to starting myAgro, she developed key components of One Acre Fund's core operation model, created management-training programs and traveled across Africa and South Asia in search of innovations in the microfinance and agricultural sectors. Before joining One Acre Fund, Anushka was an early employee of Kiva.org and created the Kiva Fellows Program. Anushka received her BA in Literature from University of California, Santa Cruz and her agricultural training from smallholder farmers in Bungoma, Kenya. Anushka is considered a leader in digital solutions for smallholder farmers and is a featured speaker in many high profile events to lend her voice to financial inclusion, agriculture, gender inclusion and agriculture.
Visit their website

Contact via

Model

Non-profit Social Enterprise

Headquarters

Senegal

Areas of Impact

Africa, Senegal, Senegal, Senegal, Senegal, Senegal
myAgro
MyAgro is a social enterprise based in West Africa that enables smallholder farmers to gain financial independence and lift themselves out of poverty by investing directly in their farms. Through its unique mobile layaway model, myAgro offers an innovative savings model similar to prepaid mobile airtime models. Farmers buy a scratch card and send a secret code, which allows funds to be saved in the myAgro account. It is able to deal with small amounts of money on a mobile technology platform that provides a comprehensive set of services: access to fertilizer, seed and other agricultural packages on mobile layaway, on-time delivery, as well as technical training. Last year, myAgro worked with 89,000 farmers in Senegal and Mali, 60% of whom were women, and next year aims to reach 120,000 smallholder farmers and more than 600,000 dependents.
MyAgro was named the winner of the 2018 Drucker Prize, the 2018 Lipman Family Prize, as well as the 2018 Skoll Award. It focuses on smallholder farmers, who number nearly 500 million in the world today, and are believed to grow over 80% of the world's food. In African countries like Mali, Senegal and Tanzania, close to 75% of the population work in agriculture. Fewer than 11% have access to a formal bank account and 12% have access to mobile money. 
awardees
Our awardees
Khushboo Awasthi Kumari
Evangelist, Designer, Punjab Education Collective
Sasha Chanoff
Founder and Executive Director, RefugePoint
Victoria Kisyombe
Founder and Chief Executive Officer, Sero Lease and Finance (Selfina)