Visit their website

Model

For-profit Social Enterprise

Sectors

Climate Change; Cities and Urbanization; Circular Economy

Headquarters

India

Areas of Impact

South Asia, North America, Singapore, USA, India
Daily Dump
Daily Dump's focus is to create easy engaging solutions for conscious city living. It does this by making people aware of the big picture in fresh and simple ways and by making it easy and fulfilling for everyone to tackle large issues like waste in a city. Daily Dump targets organic waste right at its source – the household – before it is mixed with other waste creating a toxic mess.

According to government estimates, households generate up to 75% of organic waste in cities. While many existing models place the burden of urban waste management on informal networks of waste collectors, Daily Dump is using a different lever – changing customer behaviour by encouraging and supporting households to compost themselves. Daily Dump offers a product range of over 50 aesthetically designed terracotta composters that support various family sizes and volumes of kitchen waste generated. The products are manufactured by potters who are otherwise seeing a decline in the demand for their craft and hence their incomes. To expand its operations, Daily Dump has created a network of 55 waste evangelists – entrepreneurs who sell the company's products across 17 Indian cities. The products are accompanied by colourful, illustrative step-by-step guides that educate the customer on composting. To ensure compliance and prevent dropouts, the Daily Dump team contacts customers once a month to check on their progress and help with queries.

As it expands further, the organization is evaluating the collection and sales of surplus compost generated by households as a revenue opportunity. As of December 2017, 45,800 families and 220 institutions were using Daily Dump products, collectively keeping 42,000 kg of wet waste out of landfills daily at no cost to the government. On average, potters are tripling their annual incomes. Most importantly, the organization is reshaping the behaviour of urban Indian citizens, urging them to shrug off apathy and contribute to a cleaner India. In 2017 it expanded its offering to include products that address hazardous waste streams, such as bulbs, batteries, medicines, tube lights. Daily Dump received the Lexus Design Award for Design Thinking in 2018.
awardees
Our awardees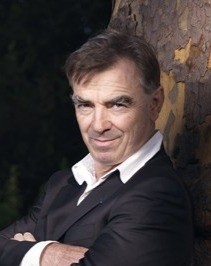 Thomas Granier
Founder and General Director, Association la Voûte Nubienne (AVN)
Sasha Kramer
Co-Founder and Executive Director, Sustainable Organic Integrated Livelihoods (SOIL)
Tom Szaky
Founder and Chief Executive Officer, TerraCycle Inc.