Asher Hasan
Asher Hasan was born and schooled in the UK but spent many of his formative years in Pakistan. Relocating from the UK to South Asia, he grew acutely aware of how Pakistan's low-income population lacked access to quality healthcare and socioeconomic opportunities. He pivoted away from a career as a surgeon to focus on tackling the entrenched inequities in South Asia's health systems. In 2007, Asher founded NAYA JEEVAN ('new life'), a health insurance and wellness plan for informal and formal workers in corporate value chains which has since scaled to profitability. This insurtech impact venture was followed in 2015 with the launch of doctHERs, a digital health venture that matches the under-utilised capacity of female doctors (who would otherwise be excluded from the global health workforce) to the unmet needs of health seekers.
Visit their website

Contact via

Model

For-profit Social Enterprise

Sectors

Sustainable Development; Gender Inequality

Headquarters

Pakistan

Areas of Impact

South Asia, Pakistan
Naya Jeevan
Naya Jeevan (which means "new life" in Hindi/Urdu) rejuvenates people in underserved communities via corporate value chains (smallholder suppliers, distributors, SME retailers, micro-retailers, informal workers, etc.) by providing them with access to high-quality, affordable healthcare in an ecosystem of socioeconomic opportunity. Naya Jeevan gives its members cashless access to over 600 healthcare venues across Pakistan (hospitals, clinics, labs, pharmacies, etc.) as part of a nationwide health insurance programme. Naya Jeevan incubated and spun off doctHERs in 2015; doctHERs is a digital health platform that matches the underutilized capacity of a nationwide network of women doctors (who are otherwise excluded from the health workforce) with the unmet needs of health seekers. It is currently servicing over 40,000 people linked to Unilever's value chain.
awardees
Our awardees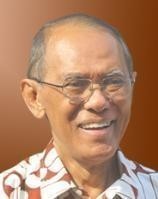 Bambang Ismawan
Founding Chair, Bina Swadaya
Patrick Struebi
Founder and Chief Executive Officer, Fairtrasa
Tommy Tjiptadjaja
Co-Founder and Chief Executive Officer, Greenhope