Benoit Bonello
Benoît Bonello is Social Innovation Director at French environmental solutions group SUEZ, leading the company's inclusive business approach with the goal of delivering a positive impact on society and the environment. He steers the social enterprise schemes SUEZ Rebond Insertion and Maison pour Rebondir, which help long-term unemployed, disabled, senior and young people into work, while also developing jobs in the circular economy. At the same time, he champions transformation within SUEZ, including the launch of the employee-driven initiative SUEZ Act for the Planet.
Visit their website

Contact via

Model

Business

Sectors

Engineering and Construction; Electricity

Headquarters

France

Areas of Impact

Europe
SUEZ
Faced with growing environmental challenges, for more than 160 years, SUEZ has been acting to deliver essential services that protect and improve the quality of life. SUEZ enables its customers to provide access to water and waste services, with resilient and innovative solutions.
With its 35 000 employees present in 40 countries, the Group also enables its customers to create value over the entire lifecycle of their assets and services, and to drive their ecological transition, together with their end-users.
In 2021, SUEZ produced drinking water for 66 million people worldwide and sanitation services for more than 33 million people. The Group generates 3.6 TWh of energy from waste and wastewater per year and avoided the emission of 3.8 million tons of CO2.
Managed by Sabrina Soussan, the Group generated revenues of 7.5 billion euros in 2021. Backed by its expertise and capacity to innovate, SUEZ has strong growth prospects. SUEZ relies on a solid consortium of investors made up of Meridiam and GIP – with 40% stakes each - and the Caisse des Dépôts Group with a 20% stake in the capital, including 8% held by CNP Assurances, to pursue its strategic development plans in France and internationally.
awardees
Our awardees
Elizabeth Hausler
Founder and Chief Executive Officer, Build Change
Tom Szaky
Founder and Chief Executive Officer, TerraCycle Inc.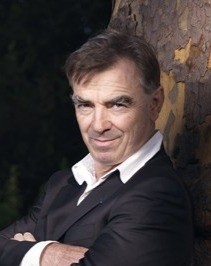 Thomas Granier
Founder and General Director, Association la Voûte Nubienne (AVN)