Christophe Itier
Christophe ITIER
High Commissioner for Social and Solidarity Economy and Social Innovation, to the Minister of State, Minister for Ecological and Solidary Transition, France
Christophe Itier was born on 17 January 1969, in Saint-Quentin (Aisne), France. He graduated with a Master's degree in Economic Sciences.
Christophe Itier launched his career in the public sector, within regional authorities working on issues related to education and public health. He has also been secretary general of an organisation working on social protection. He then joined Deloitte as senior manager to support several associations in health and social sectors. Starting in 2010 and for 7 years, he managed La Sauvegarde du Nord, a medico-social association of 1.500 employees and 200 volunteers, accompanying each year over 34.000 people experiencing difficulties. Besides, he created an endowment fund of firms' sponsorship, presided over by Louis Gallois, and became President of Le Mouves (French national Movement for Social Entrepreneurs).
Christophe Itier coordinated the work related to the elaboration of the section on Social and Solidarity Economy of Emmanuel Macron's presidential program.
He is appointed High-Commissioner for Social and Solidarity Economy and Social Innovation of France on 6 September 2017.
Model

Government

Headquarters

France

Areas of Impact

Europe
France Government
Updated new Cabinet line-up (Valls) in April 2014.
Updated new Gov. (Ayrault) in May 2012.
Updated Gov. reshuffle (Fillon III) on 15/11/10.
Updated "technical" reshuffle on 23/03/10.
Updated new Gov. (4th shake-up). on 24/06/09.
New Gov. updated on 18+21/05/07
Head State and President, Prime Minister and Cabinet-Rang Ministers: H.E.
 
awardees
Our awardees
"KK" Tse Ka Kui
Co-Founder, Impact Partners HK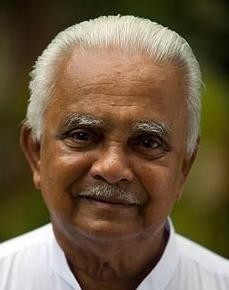 A. T. Ariyaratne
Founder, Sarvodaya Shramadana Movement
Kenny Low
Chief Executive Officer, City College & O School