Dale Lewis
Dale Lewis has over 30 years of professional experience in Zambia in the fields of natural resource management, community development, applied agricultural sciences, agribusiness, food processing, and business leadership devoted to pioneering market-based solutions to conservation and rural livelihoods based on sound pathways toward economic sustainability. Dale as a deep understanding of the environmental and social challenges confronting solutions to conservation and rural poverty in Africa with a broad network of technical working relationships with multiple international academic and foundations, as well as in-country government and non-government organizations, to help pioneer innovative solutions for climate smart agriculture, land management, and rural livelihood needs. Dale is a recipient of multiple awards in the fields of renewable energy, conservation, and rural development.
Visit their website

Model

Non-profit Social Enterprise

Sectors

Agriculture, Food and Beverage; Forests; Sustainable Development; Future of the Environment

Headquarters

Zambia

Areas of Impact

Africa, Zambia
COMACO (Community Markets for Conservation)
A Zambian-registered, public good, non-profit company since 2009, COMACO (Community Markets for Conservation) channels market incentives into Zambia's rural economies through the adoption of renewable, climate-smart technologies. This established and proven model places the interests of poor, small-scale farmers at the forefront of strategies to share knowledge freely, achieve household food and income security, enhance the market value of surplus food crops, and reduce environmental degradation and biodiversity loss.

It operates two distinct but interrelated strategies: 1) farmer support services that provide inputs and training on effective climate-smart agriculture and sustainable land management practices to 178,400 low-income small-scale farmers, as well as additional training to 81 farmer cooperatives for managing these services themselves; 2) a business that manufactures and sells a range of healthy, pesticide-free, value-added food products under the brand It's Wild!, all sourced from the farmers COMACO trains. The former is currently financed from grants while the latter sustains itself from the sale of products at all of Zambia's major retail stores as well as key institutional customers such as government school feeding programmes and hospitals across the country. The company has three key divisions: Financial Management and Accounts; Business Operations; and Farmer Support Services.
awardees
Our awardees
Kimbal Musk
Chief Executive Officer, The Kitchen Community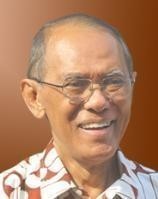 Bambang Ismawan
Chairman, Bina Swadaya
Kristine Pearson
Chief Executive, Lifeline Energy