Erzsébet Szekeres
Erzsébet Szekeres, a ceramist by profession, acquired all the knowledge needed to help her son and other disabled people through trial and error. She later received a diploma in social assistance and worked for the European Union for three years on an initiative to address the segregation and struggle of the disabled. As head of the Alliance for Rehabilitation, she knows every employee, their names, life stories, disabilities and problems, and often refers to them as "my children." She is planning to remain the head of the organization as long as she can before retiring to the home she has created for the members. She is the recipient of: Ashoka Fellowship, 1997; Gold Medal of the Hungarian Republic, 2000; and the Essl Social Prize, 2009.
Visit their website

Model

Hybrid Social Enterprise

Sectors

Education; Social Innovation

Headquarters

Hungary

Areas of Impact

Eurasia, Hungary
Alliance for Rehabilitation
The Alliance for Rehabilitation (formerly Alliance Industrial Cooperative) developed a model to tackle the complex problem of integrating disabled adults into society. It first created a community where members felt loved, could interact and work. Later it offered members vocational training to prepare them for real life.

Today, the organization runs 22 different businesses, including farming, manufacturing, construction and packaging. Those with vocational skills leave the organization, find employment and start self-supported, independent lives. The Alliance for Rehabilitation has numerous business relations, serves business clients and accepts jobs from distant locations like Holland and Italy. It generates about $157,000 in revenue, more than half of which is distributed among the workers as salaries comparable to the pay of people in similar jobs in more accepted parts of society. In addition, the organization provides workers with housing to rent and is constructing new building blocks to keep up with increasing demand. The apartments have one nurse for every three units and are affordably priced. Parents or older relatives may move into larger affordable apartments together with one of the workers to offer them more support.

Despite its revenues, the Alliance for Rehabilitation is 50% financed by the government under a law supporting disabled employment. In the event of grant failure, an emergency strategy has been developed to guarantee that the organization will remain sustainable and self-sufficient, although salary payments would go to providing free accommodation and food for all members.
awardees
Our awardees
Mhammed Andaloussi
Founder, Al Jisr
Kristine Pearson
Chief Executive, Lifeline Energy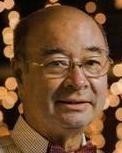 Mechai Viravaidya
Founder and Board Chairman, Population and Community Development Association (PDA)