Frank Beadle de Palomo
Frank has over 30 years of experience in the global health community, including significant achievements in HIV prevention, domestic and global care, research, and advocacy. Before joining mothers2mothers (m2m) as Chief Executive Officer in 2012, Frank was Senior Vice President and Director of the Global Health, Population, and Nutrition Group at FHI 360. Previously, Frank was Senior Vice President and Director of the Academy for Educational Development (AED), where he re-established the organisation as a leader in global AIDS programmes. He also created and directed the National Council of La Raza's Center for Health Promotion in the U.S.
Visit their website

Model

Non-profit Social Enterprise

Sectors

Gender Inequality; Global Health; Future of Work

Headquarters

South Africa

Areas of Impact

Africa, Eswatini, South Africa, Uganda, Zambia, Mozambique, Lesotho, Malawi, Kenya
mothers2mothers
mothers2mothers (m2m) is an Africa-based international not-for-profit that unlocks the potential of women to eliminate paediatric AIDS and create healthy families and communities. At the heart of its impact is a model that sees m2m train and employ HIV-positive women to become peer mentors. These Mentor Mothers are empowered to become trusted advisers and role models. They work in understaffed health centres and in communities to pass their knowledge and skills on to other women and families to allow them to make positive health choices, access clinical services, and support them on their treatment journey. This model delivers health benefits for their clients and strengthens national health systems, while simultaneously creating financial opportunity and security for marginalized women and their families.

Started in Cape Town, South Africa in 2001 with an initial focus on preventing mother-to-child transmission of HIV, m2m has innovated and built on its strengths to address HIV's causes and effects through a lifecycle approach delivering benefits at almost all stages of life. Mentors Mothers now provide family-centred support for a range of related health and social issues spanning pregnancy, birth, childhood and adolescence. m2m has a track record of scaling its services and proven impact. In 2016, m2m and its partners enrolled 1.95 million new clients, and helped to protect 700,000 infants from HIV infection. It has virtually eliminated mother-to-child transmission of HIV among the enrolled clients it serves directly with an average transmission rate of just 1.6%.

Meanwhile, its lifecycle approach, pioneered in 2016, is growing in reach and impact. For example, in 2016 m2m provided almost 220,000 adolescent girls and young women with education and support to help them make healthy choices; and more than 14,000 children benefitted from its early childhood development services. The organization's commitment to partnerships extends to empowering governments and other NGOs. For example, Kenya's government adopted m2m's Mentor Mother model as national policy and then trained 19 other organizations to support a national roll out of what is now the Kenya Mentor Mother Programme.
awardees
Our awardees
Shobha Arole
Director, Comprehensive Rural Health Project (CRHP)
Jürgen Griesbeck
Founder and Chief Executive Officer, streetfootballworld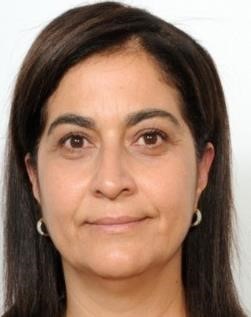 Maysoun Odeh Gangat
Co-Founder and Director, NISAA Radio Broadcasting Company