Mark Joaquin Ruiz
Mark Ruiz is a graduate of Ateneo de Manila University, and a former executive at a consumer goods company. In 2007 along with now-Senator Bam Aquino, he co-founded the social enterprise Hapinoy (MicroVentures, Inc). Ruiz deepened his knowledge of social enterprise practice through the INSEAD Social Enterprise Program (ISEP), and as a fellow of Santa Clara University's Global Social Benefit Incubator in 2011. He currently serves as a Social Entrepreneur-in-Residence in INSEAD, and is a GSBI Online Mentor for 2012. He is also a Founding Partner and Board Member of Rags2Riches, Inc.
Visit their website

Contact via

Model

Hybrid Social Enterprise

Sectors

Gender Inequality; Blockchain; Social Innovation; Retail, Consumer Goods and Lifestyle; ASEAN; Philippines; Future of Work

Headquarters

Philippines

Areas of Impact

ASEAN, Philippines
Hapinoy
Hapinoy is a social enterprise that empowers and enables microentrepreneurs in rural areas. It aggregates and organizes the Philippines' massive network of informal sari-sari stores into a network and community. By creating alternative distribution channels for essential products, it links isolated communities with a variety of service providers and large businesses. Hapinoy's bulk-sourcing approach has resulted in up to 15% discounts on certain products for small-owner stores, and enabled the distribution of quality-of-life goods such as medicine and solar products to communities.

Hapinoy's value chain development has allowed thousands to increase their income. Serving as business partners to the poor on various levels, Hapinoy provides personal development and business training, capacity-building and community leadership programmes for storeowners, most of whom are mothers with little access to such benefits. In 2011, Hapinoy operated in 12 provinces in the Philippines, reaching 160 communities; its 10,000 stores served hundreds of thousands of customers, many living in isolated areas in South Luzon.

By tapping into communities and new distribution channels, Hapinoy hopes to expand further. It aims to provide not only common products, but also other necessary rural community services, such as mobile money, healthcare, and technology solutions in partnership with local/national non-governmental organizations and companies. Additionally, the network will eventually serve as a platform for reverse integration into the value chain for goods produced at the community level by micro-producers.
awardees
Our awardees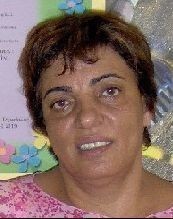 Nebahat Akkoc
Managing Director, Kamer
Bedriye Hulya
Founder, B-fit Sport and Health Living Centers for Women
Gisele Yitamben
Founder and President, Association pour le Soutien et l'Appui à la Femme Entrepreneur (ASAFE)