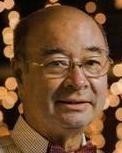 Mechai Viravaidya
Mechai Viravaidya received his Bachelor's in Commerce from Melbourne University, Australia in 1964. In 1974, he became the Founder and Chairman, PDA. He was also: 1979-81, Research Associate, Center for Population and Family Health, Columbia University; 1982-85, Governor, Provincial Waterworks Authority of Thailand; 1985-86, Deputy Minister of Industry; 1986-88, Cabinet Spokesman; 1987-91 and 2002-06, Senator, National Assembly; 1988-89, Visiting Scholar, Harvard Institute for International Development, 1991-92, Minister of Prime Minister's Office, Thailand. He is the recipient of several awards including: UN Gold Peace Medal (1981); 2006, Asian Hero, Times (2006); Gates Global Health Prize (2007).
Visit their website

Model

Hybrid Social Enterprise

Sectors

Education; Global Health

Headquarters

Thailand

Areas of Impact

ASEAN, Thailand, Cambodia
Population and Community Development Association (PDA)
Population and Community Development Association (PDA) is one of Thailand's largest and most diverse NGO. Founded in 1974, it operates from Bangkok and 18 regional development centres and branch offices in rural Thailand. Its programmes are based on a belief that local people are best suited to shape and sustain their own development. PDA started in family planning and has since expanded with programmes in integrated rural development, institution and capacity building, medical and health services, HIV/AIDS prevention and care, income generation, and education.
awardees
Our awardees
Kristine Pearson
Chief Executive, Lifeline Energy
Shona McDonald
Executive Director, Shonaquip
Tomás Recart
Managing Director, Enseña Chile