Muhammad Amjad Saqib
Muhammad Amjad Saqib, Founder of Akhuwat, is a development practitioner, philanthropist, writer, and a former civil servant. Muhammad's areas of expertise include poverty alleviation, microfinance, social mobilization, and education management. Besides his pro-bono services to many public sector organizations, Muhammad has been a consultant for international agencies including the Asian Development Bank, International Labour Organization, UNICEF, and World Bank. The President of Pakistan honored him with Sitara-e-Imtiaz. He has also received the 31st Commonwealth Points of Light Award, the Life Time Achievement Award 2015 from Thomson Reuters, the Human Rights Society of Pakistan, and Global Forum for Islamic Finance. He is the author of seven books, including the story of Akhuwat, with a focus on development. Muhammad is a medical graduate from the King Edward Medical College (Pakistan) and recipient of Hubert H. Humphrey Fellowship for Master's degree in Public Administration from the American University, Washington-USA.
Visit their website

Contact via

Model

Non-profit Social Enterprise

Sectors

Education; Social Innovation; Entrepreneurship

Headquarters

Pakistan

Areas of Impact

ASEAN, Africa, North America, South Asia, United Kingdom, Uganda, USA, Pakistan
Akhuwat
Akhuwat has developed a financially sustainable business model to provide zero-interest loans to the poorest segments of society. With repayment rates of almost 100% and 61 billion Pakistani rupees (around $610 million) disbursed to date, Akhuwat is the largest microfinance institution in Pakistan and is a market leader. It is also challenging widely held perceptions of Islam by pioneering new ways of serving the poor that are bringing Pakistanis of different faiths together.

Akhuwat's core business is based on the provisioning of an interest-free Islamic loan product, called qard-e hassan, to consumers at the bottom of the pyramid (average loan size $150-200). The majority of its loans are used to start or expand a micro business and require loan agreements to be co-signed by both male and female heads of household. Akhuwat's business model is unique in several ways. On the revenue side, it replaces interest income with service fees charged to partners, typically state and national government entities, for the provisioning and disbursement of microloan services; these account for 80% of its revenues. Another 14% of Akhuwat's revenues come from application fees of $1.84 each that every borrower pays when applying for a loan.

A University of Central Punjab study showed marked improvements in the incomes, health, diets, social relationships and community perceptions of Akhuwat's clients. A total of 70% of Akhuwat's borrowers report an increase in profits from their businesses, and the percentage of borrowers citing lack of working capital as a barrier to growth declined from 77% to 20% thanks to Akhuwat. Akhuwat's interventions also showed increase in the Progress out of Poverty Index (a measure of successfully improving livelihoods) for all sub-groups of beneficiaries according to a Lendwithcare study.

In addition to its core business of microfinance, Akhuwat also operates social welfare programs, including a clothing bank, schools, colleges and safe houses, the latter aimed at providing material and emotional support to members of the transgender community and facilitating their reintegration and acceptance into the rest of Pakistani society. Its university, a fee-free higher-education institute will be operational this year.
awardees
Our awardees
Moshe Theumim
Co-Founder, Mifalot Education and Society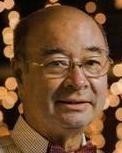 Mechai Viravaidya
Founder and Board Chairman, Population and Community Development Association (PDA)
Thorkil Sonne
Founder and Chairman, Specialisterne Foundation