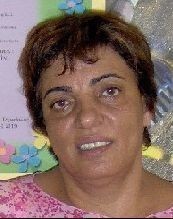 Nebahat Akkoc
Nebahat Akkoc is the Managing Director of Kamer. Having experienced violence firsthand as a woman, a political detainee and a widow whose husband was murdered in the midst of a civil conflict, Nebahat founded KAMER to share her experiences and awareness with other women. Nebahat has 22 years of experience as a primary school teacher; 1991-93, head, Diyarbak's Branch of Education and Science Labourers Union; 1994-96, Member, Executive Committee, Human Rights Association of Turkey; since 1997, she founded and led Kamer. Nebahat has received numerous awards for his contributions to women's rights in Turkey including: Turkey Social Entrepreneur of the Year Award (2008); MDG3 Torch (2008); Social Democracy Foundation Human Rights Award; Fransa Legion d' Honneur Medal (2006); Amnesty International Ginetta Sagan Award (2004).
Visit their website

Model

Non-profit Social Enterprise

Sectors

Gender Inequality; Human Rights; Future of Work

Headquarters

Türkiye

Areas of Impact

Eurasia, Türkiye
Kamer
Kamer started its operations in the Anatolian city of Diyarbakir through awareness-raising workshops on human rights for women, and the provision of any support requested by women to end violence in their lives. These regions where Kamer is active are characterized by a traditional, sexist, tribal social structure and violent civil conflict such as gender discrimination which is one of Turkey's most serious problems, with a Karem survey revealing that 90% of women accepted violence as a natural result of being a woman. The country's two regions suffering from the highest rates of violence directed towards women, as well as children, are eastern and south-eastern Anatolia.

Today Kamer women's centres are present in 23 provinces in eastern and south-eastern Anatolia, providing psychological, employment and legal counselling to those facing domestic violence. It has also formed emergency intervention teams that include representatives of relevant local government agencies to be able to provide timely support to those in urgent need.

Since its inception, Kamer has reached about 300,000 women through awareness-raising, and provided psychological, economic and legal support for 20,000 women facing domestic violence. It has offered support to about 750 women facing threats of "honour killings" since 2003.

To provide job opportunities for women in the region where the unemployment rate is particularly high, and to contribute to its own economic sustainability, Kamer launched an entrepreneurship programme. This includes a café in Diyarbakir, a restaurant in Mardin and a guesthouse in Tunceli run by women. Kamer continues to contribute to improving the status of women in Turkey by helping women at the local level, while lobbying and advocating at the state level for better policies and enforcement of legal reforms.
awardees
Our awardees
Sanjit (Bunker) Roy
Founder and Director, Barefoot College
Asher Hasan
Founder and Executive Chairman, Naya Jeevan
Gisele Yitamben
Founder and President, Association pour le Soutien et l'Appui à la Femme Entrepreneur (ASAFE)