Philip Wilson
Philip Wilson was born in Guatemala and studied at the Wharton School of Business in the United States. He has successfully led businesses in both countries and firmly believes that the world's most pressing problems can be solved by applying business practices to social needs. He is currently the Chief Executive Officer of Ecofiltro and the Founder and Chief Executive Officer of Solucionweb, a leading Web services company in Guatemala. Wilson has reached over 500,000 rural families in Mexico and Central America with a low cost clean water solution and is eager to mentor other social entrepreneurs that are seeking to scale their impact. Recently, Mr. Wilson founded an innovation initiative, El Cubo Center, in Antigua, Guatemala, to attract more and better jobs in the region.
Visit their website

Contact via

Model

For-profit Social Enterprise

Sectors

Climate Change; Youth Perspectives; Water

Headquarters

Guatemala

Areas of Impact

Latin America, Belize, El Salvador, Honduras, Costa Rica, Mexico, Guatemala, Nicaragua
Ecofiltro
Ecofiltro is the invention of Dr Fernando Mazariegos, a Guatemalan scientist who developed the filter while working under a grant from the Inter-American Development Bank. After thoroughly testing hundreds of prototypes, the Ecofiltro was born.

Ecofiltro is manufactured from locally sourced materials like clay, sawdust and colloidal silver, a natural antibacterial. With its controlled pore size, the Ecofiltro allows water to pass, but traps bacteria, parasitic cysts and faecal residues. It also eliminates smell and colour, and keeps the water refreshingly cool. The Ecofiltro is easy to use: the user simply pours water from any source into the filter, and at a rate of one to two litres per hour, the water is purified. The Ecofiltro can filter more than 22 gallons a week, making it ideal for families, clinics and schools.

The Ecofiltro has been studied and found effective by several universities, including the Massachusetts Institute of Technology. Field studies with 1,000 families have also confirmed that using the Ecofiltro can lower the incidence of gastrointestinal disease by 50%. In order to achieve sustainability, Ecofiltro applies business principles to the manufacturing process to ensure quality control and efficiency. The filters are sold to urban populations at a profit; Ecofiltro then applies the proceeds from these sales to reduce the price of the filters for lower income populations.
awardees
Our awardees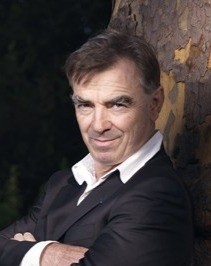 Thomas Granier
Founder and General Director, Association la Voûte Nubienne (AVN)
Kristine Pearson
Chief Executive, Lifeline Energy
Michael B. Jenkins
President and Chief Executive Officer, Forest Trends