Roya Baghai
Roya Baghai is the Founder of Videos for Change and Co-Founder of High Resolves.
Videos for Change is an award-winning global platform and learning experience that empowers young people to create one-minute videos on social issues. Importantly, it provides the opportunity to amplify youth voice and social impact worldwide, through a global community of partners such as NBCUniversal Networks. In 2021 alone, young people from over 50 countries participated in Videos for Change, creating videos that have been viewed in over 100 countries, generated over 10 billion impressions, and injected the perspective of young people into international fora.
High Resolves is a global network of organisations, dedicated to the activation of human responsibility through transformative learning experiences. It has engaged over six million young people across the world.
Roya has a post-graduate degree in architecture but has worked in many multi-dimensional design fields. Throughout all her work, she has been passionate about creating transformative experiences that touch the heart and provoke thought.
awardees
Our awardees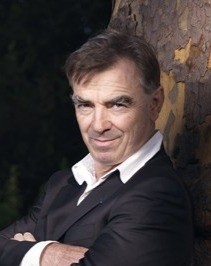 Thomas Granier
Founder and General Director, Association la Voûte Nubienne (AVN)
Tim Hanstad
Chief Executive Officer, The Chandler Foundation
Celso Athayde
Founder and Chief Executive Officer, CUFA Favela Holding