Kam Wah Ma
Council member, General Chamber of Social Enterprises; Vice-Chairman, Social Innovation Charity; Co-Founder and Member, Hong Kong Social Entrepreneurship Forum; Member, Hong Kong Chapter, Association of Professional Fundraising Professionals, Organizing Committee, Social Enterprise Summit; Founding Executive Director, Senior Citizen Home Safety Association. Associate Lecturer, University of Hong Kong on both Fundraising and Becoming a Change Maker. Also runs Ma Kam Wah Co., a management consulting company that supports and helps NGOs, social enterprises as well as start-ups on strategic direction exploration, mentorship, training on fundraising, risk management and staff capacity building. Involved in the Hong Kong Council of Social Service Institute on course development of fundraising.
Visit their website

Contact via

Model

Hybrid Social Enterprise

Sectors

Human Enhancement; Social Innovation; Water; Information Technology

Headquarters

Hong Kong SAR, China

Areas of Impact

Greater China, Greater China, Africa, Hong Kong SAR, China, Singapore, Cambodia, Madagascar, People's Republic of China
Senior Citizen Home Safety Association
In 1996, the Senior Citizen Home Safety Association (SCHSA) was founded by Ir. Albert J. Cheng, Dr. C.K. Law, and a group of passionate individuals, in response to a prolonged cold spell during which more than one hundred elderly living alone were found dead. The Association is a self-financing social enterprise and charitable organization in Hong Kong that offers 24-hour personal caring and emergency assistance services to the elderly and others in need through our core service, Personal Emergency Link, with the mission to enhance the living quality of the elderly in the community through the use of technology and people-oriented services. 
SCHSA's vision is to enable the elderly to live a quality life of their own choice. Its mission is to enhance the living quality of the elderly in the community through the use of technology, people-oriented services, and innovative methods. SCHSA is believes in technology and leveraging ICT advancements to establish efficient, cost-effective service platforms that provide territory-wide service to our users. In recent years, SCHSA has developed a series of services - including PE Link, the award-winning Mobile Link Service, Safety Phone Service, e-Care Link Service, proactive e-Health & Telecare Service, Smart Home for Seniors, etc., as our continuous effort to enhance the living quality of the elderly in the community.
As an important milestone of SCHSA's advocacy to change the negative perception of old age amongst the younger generations, Asia's first interactive experience centre with the theme of 'life journey' was established in late 2013. Since its opening, the Life Journey Centre has received thousands of local and overseas visitors from schools and universities, NGOs, and government bodies. Key awards won by SCHSA include United Nation's World Summit Award Mobile 2010: m-Inclusion & Empowerment, Grand Prize of The Digital Opportunity Award, 2010 WITSA Global ICT Excellence Awards, 2009 Regional Social Enterprise Award and 2005 Asia Pacific NGO Award. In 2014, the SCHSA Call and Care Service was amongst the first twenty social enterprises in Hong Kong to be accredited with the 1st Social Enterprise Endorsement (SEE) Mark - Advanced Category.
awardees
Our awardees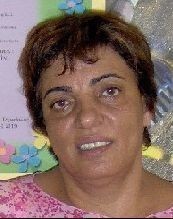 Nebahat Akkoc
Managing Director, Kamer
Dale Lewis
Chief Executive Officer, COMACO Ltd (Community Markets for Conservation)
Wei Wenfeng
Founder and Chief Executive Officer, DADDYLAB