Tony Kalm
CEO and Co-founder of the LINK Fund. Named Social Entrepreneur of the Year by the Schwab Foundation at the World Economic Forum for his work with One Acre Fund, an agricultural social enterprise which has grown from 38 to 2.25 million farm families, from 7k USD in annual budget to nearly 1 billion USD. Tony has created and grown many non- and for-profit entities – a non-profit drug company, a seed vault protecting millions of crop samples, a billion dollar trust fund housed by the World Bank that invests in pro-poor agricultural technology, etc. – all financially sustainable. He was educated at Cornell, Johns Hopkins, Harvard, and INSEAD. Tony is a returned Peace Corps Volunteer from Sri Lanka.
Visit their website

Contact via

Model

Hybrid Social Enterprise

Sectors

Agriculture, Food and Beverage

Headquarters

USA

Areas of Impact

North America, Burundi, Kenya, Rwanda
One Acre Fund
Since 2006, One Acre Fund has been working to serve rural farm families. One Acre Fund offers a unique "market bundle" to bring a functioning value chain directly to rural farmers. The market bundle includes high-quality seed and fertilizer to grow primarily staple food crops like maize and beans, access to financing, weekly farm training led by an extensive network of local field officers, and finally post-harvest and market support including training on household storage practices to minimize post-harvest crop loss. Through this combination of services, farmers permanently transform their livelihoods – from poverty to profit-generation.

One Acre Fund strives to help every farmer attain the tools, knowledge, and support to satisfy their most basic needs. To achieve this goal One Acre Fund has positioned itself for rapid growth and expansion with a focus on three metrics. The first is scale: One Acre Fund began in 2006 by serving 125 farm families in western Kenya. In six years, it has grown to serve 130,000 families across East Africa. To promote scalability, One Acre Fund has invested heavily in standardized protocols and training of management staff.

The second metric is impact: One Acre Fund currently serves 130,000 rural farm families in Kenya, Rwanda, and Burundi, encompassing over 650,000 children. The average client is a female smallholder farmer with five children and only a few years of primary school education. Even as One Acre Fund pursues rapid growth, it maintains its commitment to each farm family. Farmers double their profits on every planted acre and One Acre Fund continues to innovate new ways to serve families, including crop insurance products, chlorine dispensers for clean drinking water, and solar lights.

The third metric is sustainability: The innovative, revenue-generating model enables One Acre Fund to have a sustainable impact on the lives of farm families. One Acre Fund utilizes donor funding to expand and reach new farm families, but existing districts of operation are nearly self-sustaining. In 2012, One Acre Fund will recover 85% of field expenses through loan repayment, and in 2016, the two largest countries of operation – Kenya and Rwanda – will reach 100% financial breakeven.
awardees
Our awardees
Margarita Barney
Founder, Executive Director, Grupo para Promover la Educación y el Desarollo Sustentable (GRUPEDSAC)
Debbie Aung Din Taylor
Co-Founder, Proximity Designs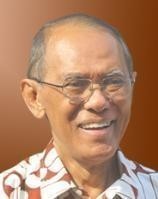 Bambang Ismawan
Founding Chair, Bina Swadaya