Wei Wenfeng
I am a Hangzhou native and graduate of physics from the prestigious Zhejiang University. After graduation, I began work as a government official spending over ten years in government-owned laboratories inspecting the safety and compliance of products circulating in China's supply chains. I then decided to go out on my own and founded the company REACH24H in 2007, a regulatory affairs consultancy and technical services provider specializing in regulatory compliance for enterprises operating in the chemical, food, cosmetic and agrochemical sectors. In 2015 I stepped down from my position as founder and CEO of REAC24H and started DADDYLAB.
I first began investigations into the safety of products used by my daughter and discovered that the covers of her school books contained teratogens and carcinogens. I published the results of these experiments online. The findings garnered massive attention amongst Chinese netizens, who demanded access to information on their own children's products and ever since I have been pursuing DADDYLAB's mission to remove toxic chemicals from our consumer products, shape consumer purchasing preferences towards safer options, prompt government change and leverage market forces to prompt industry to phase out the use of toxic chemicals during the manufacture of consumer products.
Visit their website

Model

For-profit Social Enterprise

Headquarters

People's Republic of China

Areas of Impact

ASEAN, Greater China, People's Republic of China
DADDYLAB
DADDYLAB is a hybrid enterprise with a diversified offering which integrates the functions of a 3rd party consumer product testing agency, a consumer product safety watchdog and a social media forum to discuss consumer product safety issues and the negative health impact associated with the chemicals found in consumer products. In addition to this it acts as an e-ecommerce platform to allow consumers to purchase safe products, free from toxic chemicals. 
DADDYLAB's mission is to ensure the safety of children by discovering and addressing the risks posed by chemicals in consumer products. DADDYLAB is also heavily involved as an advocate to prompt government and industry to substitute highly toxic chemicals and propel the phase out of these chemicals. 
Jim founded DADDYLAB in 2015 and embarked on a mission to test stationery, children's daily necessities, clothing and the running tracks commonly found in school playgrounds. The results of his campaign were startling, revealing the ubiquity of toxic chemicals and the potentially serious level of exposure facing children. In certain cases the chemicals and corresponding concentrations in products were beyond those stipulated by national standards. Jim's effort contributed to China promulgating an optimized national standard namely, "Synthetic Material Surface Sports Venues for Primary and Secondary Schools", which was implemented on November 1st and has subsequently occasioned a drastic improvement in the standards and safety of running tracks around the country. 
In another high profile case uncovered by DADDYLAB, in 2017 it was revealed that commonly sold children's smart watch straps contained skin contact carcinogens known as PAHs (polycyclic aromatic hydrocarbons). Following on from this study in February 2018, the smart watch industry association published a new group standard for smart watches significantly limiting the permitted concentration of PAHs in watch straps. 
At the same time, with the help of concerned parents, DADDYLAB has gradually explored and developed a sustainable business model. Over the past three years, it has provided parents with over four hundred kinds of verified safe products. DADDYLAB has developed a proprietary supply chain management system to ensure all products are rigorously tested and verified throughout the product lifecycle and through the product chain of custody. On the retail end of things DADDYLAB leverages social media platforms and has amassed a huge following of loyal fans that have become even more loyal customers. 
In order to protect children's health from formaldehyde (commonly found in chemicals used in household decorations) DADDYLAB independently developed a handheld formaldehyde detector and an associated IT system. The system has already been operational for two years, with a total investment of nearly 3 million RMB. DADDYLAB purchased over 200 of the handheld devices (ten thousand RMB each) which are shared and delivered for free to concerned families via an express delivery service. So far, more than 50,000 homes have been tested. Nearly 50% of all the participating families found excessive levels of formaldehyde in their homes.
awardees
Our awardees
Rick Aubry
Founder and Chief Executive Officer, New Foundry Ventures
Marc Freedman
Founder and Chief Executive Officer, Encore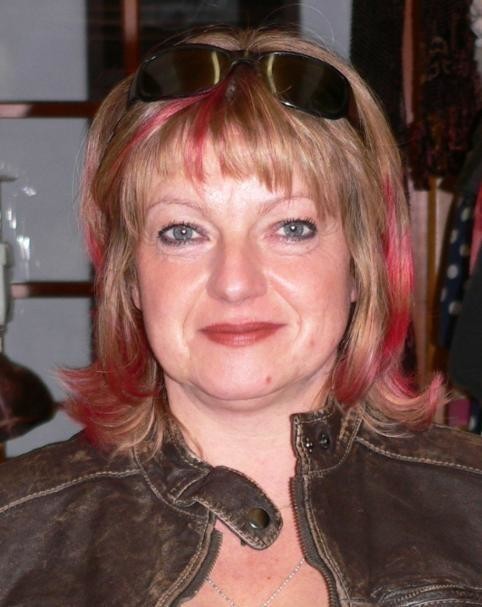 Dája Kabátová
Founder, Letohrádek Vendula