Garth C. Japhet
Garth Japhet is Chief Executive Officer of Heartlines, an NGO that initiates large scale social change campaigns using feature films and TV series as a catalyst for training and community mobilization to tackle society's big issues, most recently the promotion of social connectedness. Trained as a physician with a specialty in maternal/child health, he previously co-created the pioneering multimedia edutainment platform, Soul City, which has reached over 50-million people in ten southern African countries through entertainment programming, community mobilization and advocacy. He also founded forgood, a digital platform that facilitates employee community engagement, is on the WEF Global Future Council for the future of media and entertainment, is a Senior Ashoka fellow, and is a fellow of the African Leadership Initiative.
Visit their website

Contact via

Model

Hybrid Social Enterprise

Sectors

Media, Entertainment and Information; Behavioural Sciences; Values

Headquarters

South Africa

Areas of Impact

Africa, Eswatini, South Africa, Zimbabwe, Uganda, Botswana, Namibia, Lesotho
Heartlines
Heartlines is an international, award-winning public benefit organization with a 13-year track record. Heartlines uses the production of films, digital media and print-based training interventions to challenge people – irrespective of race, gender, age or religion – to live their virtues in a way that builds people, families, communities and the nation.

The Heartlines approach is based on best practice theory. It supports people as they move from professed virtues to lived virtues through interventions that resonate emotionally, take place in supportive environments, and support recall and empowerment. Heartlines has a strong focus on monitoring, evaluation and learning and aims to add the body of knowledge to inform other interventions globally.

While targeting the general population, Heartlines specifically targets faith-based organizations, workplaces, schools, NGOs and government. Heartlines is the majority shareholder in two for-profit companies: Forgood is a digital platform that facilitates and tracks a company's employee engagement; Heartlines consulting brings a unique story-based approach to addressing issues of performance, cohesion and diversity in the workplace.
awardees
Our awardees
Ariel Zylbersztejn
Founder, Cinepop
Tosca Santoso
Managing Director, Kantor Berita Radio KBR68H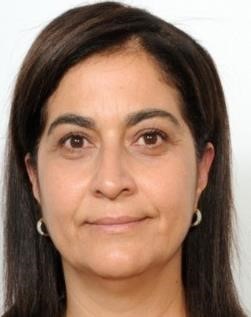 Maysoun Odeh Gangat
Co-Founder and Director, NISAA Radio Broadcasting Company